A Mortgage Guide to Building Wealth
Getting into A Dream Mortgage Is As Easy as A, B, C
When building wealth, keep these things in mind to secure your desired mortgage amount
A. Credit
Credit is Queen, This is the most obvious of the three. Having a great credit score is essential to showing your aspiring lender that you can be trusted with the responsibility of paying the debt back.

The history, amount, type, specific number of active accounts, and on-time payments determine how responsible you are to the banks. But you already know that.
B. Lower Debt to Rate Income
Money lenders wanted to make sure that if all goes wrong that you're still able to cover your debt responsibilities.

The Debt to rate income is the metric they use to measure this. By lowering your debt to rate income you're lowering the risk that the bank will take to finance you.

What's needed? You're going to need at least 3 months of bank statements, and at least two years' worth of employment history to provide to the bank.
C. Stay Home and eat off your parents as long as you can
If you have the option to stay home longer I'd advise that you consider it, here's why.
Lower cost of living

Prioritized Saving and investing 

Increased focus on future planning
How you handle your financial decisions during your early adult years can greatly impact your future – it could mean starting with zero student loans and a mortgage, or a life filled with debt and financial struggles.
Alex E. Edwards, self-made real estate mogul and founder of Thumbprint Realty, has helped thousands of people leverage and transform their lives and relationships, break generational patterns of poverty and abuse, and make better choices for their future through strategic real estate investments.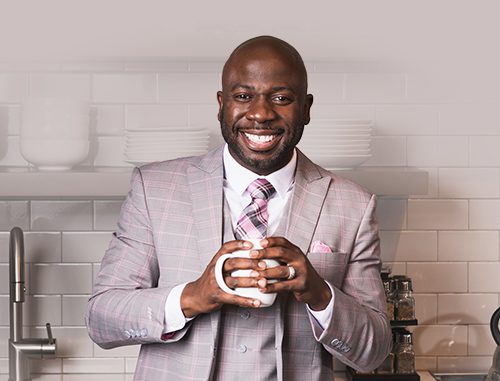 Mortgage before Marriage family members will:
Develop the skills to go into detail on how to execute your financial dreams

Find someone who is living the life you want to live to guide you to do the same 

Develop strong financial habits that will set you up for life

Access to our exclusive Mortgage and Marriage Minded community

Recieve all updates on Seminars and Retreats
Have you checked out my new book yet?
Whether you're single or dating, secure your financial future before saying, "I do."