Building Generational Wealth
Through Real Estate
A parents worst feeling is not having enough for their children
Building generational wealth through real estate is the simplest way to set your family up for life. However, the key to creating long-term wealth and financial stability is to invest in things that make you money while you sleep.
Think of it this way – while you might have been taught to trade time for money like those who came before you, wouldn't it be even better to have your money work for you? That's where building generational wealth through real estate comes in. It's the most proven way to get started on your wealth-building journey, and turn your dreams into a reality! Let's do this!
Here's what I did:
In 2016 I decided to build three condos in the neighborhood I grew up in, and I knew that I wanted to sell condos, but wanted to keep a piece of it so everyone in the community would know and grow to appreciate them. The Carter J. Edwards condominiums! That building will stand longer than both me and my son and It will carry the Edwards name for generations to come.
And just like that, I created a generational brand/wealth.
"My tenets paid my child's tuition, and will not be invited to the graduation"
How many of us can say that? How many of us want to say that? Owning real estate can pay for so much more than tuition.
Alex E. Edwards, self-made real estate mogul and founder of Thumbprint Realty, has helped thousands of people leverage and transform their lives and relationships, break generational patterns of poverty and abuse, and make better choices for their future through strategic real estate investments.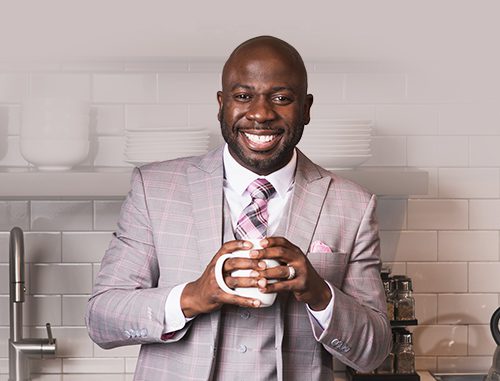 Mortgage before Marriage family members will:
Develop the skills to go into detail on how to execute your financial dreams

Find someone who is living the life you want to live to guide you to do the same 

Develop strong financial habits that will set you up for life

Access to our exclusive Mortgage and Marriage Minded community

Recieve all updates on Seminars and Retreats
Have you checked out my new book yet?
Whether you're single or dating, secure your financial future before saying, "I do."
Buying 1st Home
Financial insecurity adds to financial anxiety and raises stress levels. Peace of mind and lessened stress can result from achieving financial independence via careful preparation and dedication.
Buying Investment Property
Purchasing a second property to rent out might be a wise financial move. A second home can be rented out to provide a consistent passive income and assist in long-term wealth generation.
Know Your Marriage Finances
For a marriage to be effective and healthy, financial knowledge is essential. It encourages openness and trust in the relationship and aids couples in avoiding misunderstandings and arguments around money.