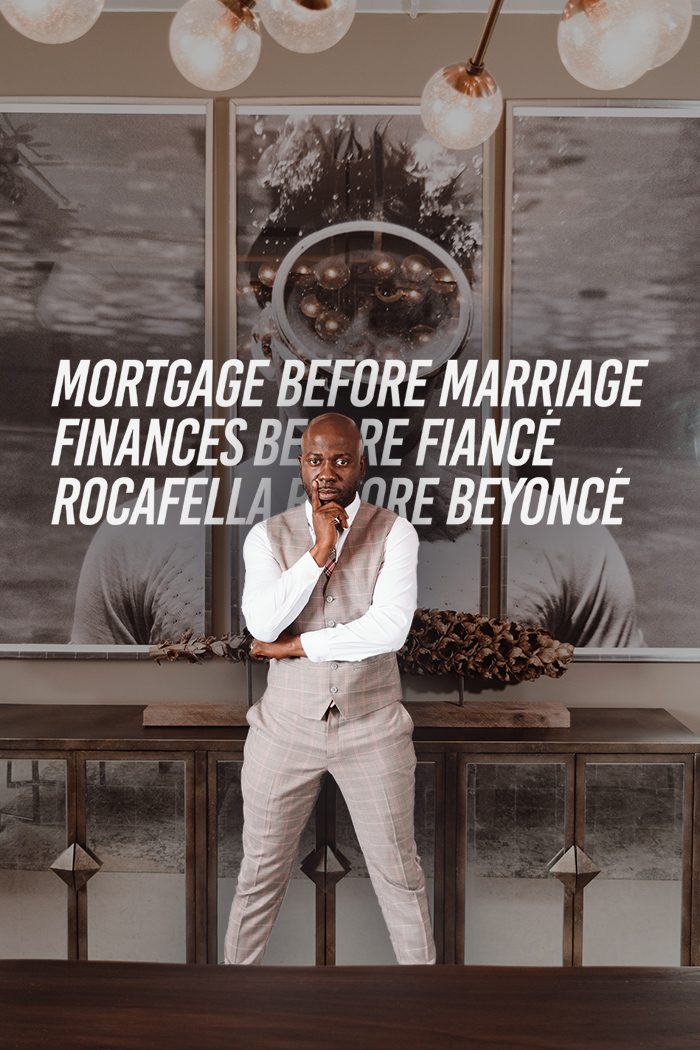 Meet Mr. Mortgage Before Marriage
Alex E. Edwards is an American author, real estate mogul, father, and husband. He was born and raised in Boston, MA, by a single mother, and knew very early on that he would be interested in either selling or buying homes. After purchasing his first investment property at age 20, Alex was well on his way to starting his real estate career, as he obtained his real estate license at age 23, after quitting his bank job in corporate America.
After several years of being a very successful real estate agent, Alex obtained his broker license in 2015 and shortly after founded the brokerage Thumbprint Realty. Thumbprint Realty, as of today, is the largest black-owned brokerage in Boston. Alex prides himself not only on being a successful broker but also on being a successful businessman.
Alex has a diverse background that includes TV production, acting, music, and work as an investor, developer, mentor, philanthropist, and now author. Alex has always understood the value and power that come with obtaining knowledge, but most importantly, how to apply it. The cornerstone to Alex's success is taking his real-life experiences and creating multiple platforms for the world to share and learn. Through his podcast "Gem Drop" and his book "Mortgage Before Marriage," Alex has created multiple learning tools for millions of people to leverage—not just about real estate but also how to obtain true generational wealth.
Have you checked out my new book yet?
Whether you're single or dating, secure your financial future before saying, "I do."
Guide To Financial Independence and Freedom
Financial insecurity adds to financial anxiety and raises stress levels. Peace of mind and lessened stress can result from achieving financial independence via careful preparation and dedication.
Buying 1st Home
Prior to getting married, purchasing a first house might be a significant financial achievement. It offers a sense of security and ownership and may be a wise long-term investment.
Build Generational Wealth
Generational wealth is significant because it ensures that future generations will have the stability and financial security they need to achieve their aspirations and objectives, free from debt and other financial hardships.